Translation into Concept and Form is a 4-hour seminar concerned about the ways in which visual content is expressed in a book form.
Together with the Co-Directors and Editors of Perimeter Books, participants will consider the relationship between images, text, design and materials within the parameters of the book structure. This seminar will offer insights into how various elements can work together to communicate a cohesive idea.
Participants should bring along images and materials from ongoing projects to discuss approaches in expanding a work-in-progress into a book worthy of publishing.

Prerequisites
Participants should bring materials from a completed or ongoing project for discussion. This can take the form of digital spreads or physical copies.

Constructive criticism, honesty and fairness towards each other will be key to a successful group experience. 

No technical instruction on bookmaking should be expected from this seminar.

Brief outline of activities
Perimeter Books will share some books published under their publishing arm, followed by participants' sharing of project ideas with physical or digital materials. The seminar will conclude with group discussion and feedback session led by Perimeter Books.
Enquiries
programmes@sipf.sg
Professionals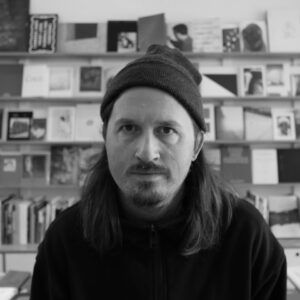 Dan Rule
Perimeter Books
Justine Ellis
Perimeter Books