Ernest Wu
Bury Me Below A Mountain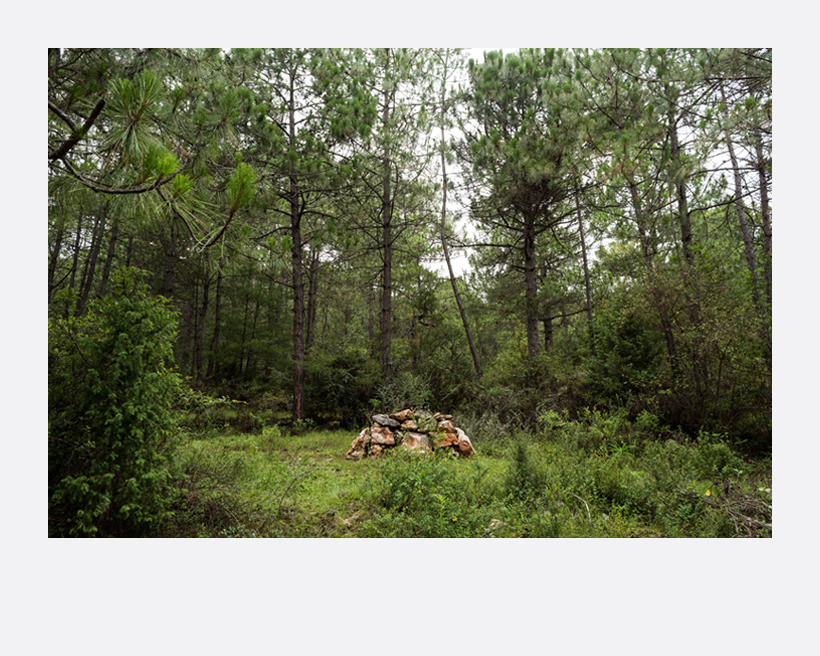 Do not cage me in concrete
for I have not lived.
Bury me below a mountain
so that I may yet.
The Naxi ethnic minority believe in living harmoniously with nature. Following tradition, this relationship can be seen in their burial custom. On Yuan Bao Mountain, overlooking the Lijiang basin, lies a grave site where the Naxi people bury their dead. Scattered along the mountain are many unmarked graves that have plant life growing on and around them.
With the passage of time, these unmarked graves eventually return to nature, leaving only traces of its previous existence.

About the Artist
Ernest Wu (b.1991) graduated in 2018 from Nanyang Technological University, School of Art, Design and Media with a BFA(hons) in Photography and Digital Imaging.
He has exhibited in Auckland, Dali and Singapore. For his work, Ernest was recently awarded the Kwek Leng Joo Prize of Excellence in Photography.
NOMAD: Outside In
The Arts House, Gallery II
26 Sep—17 Oct