Robert Zhao Ren Hui
Silvana S. Foundation Commission Awards 2020 Finalist - The Lines We Draw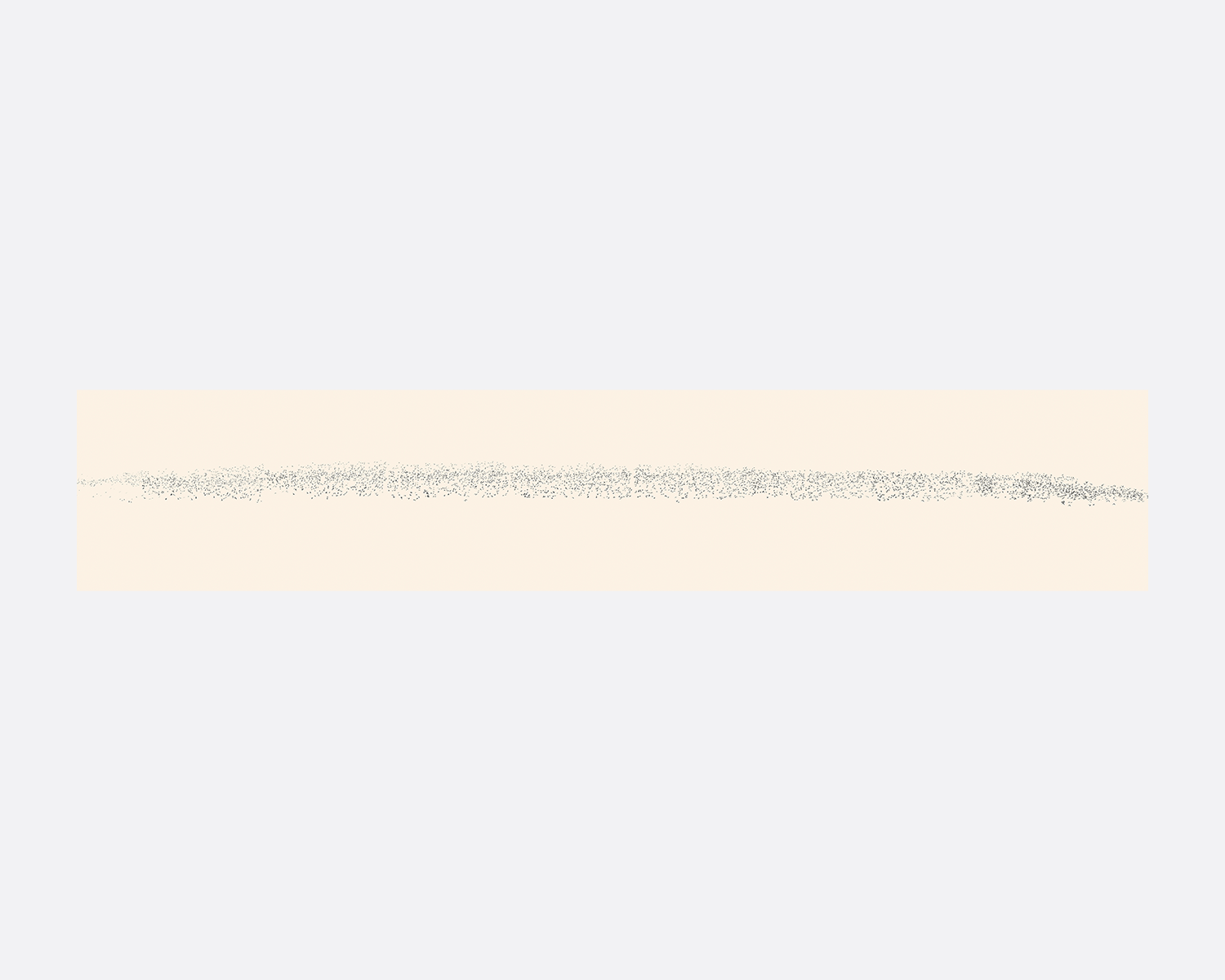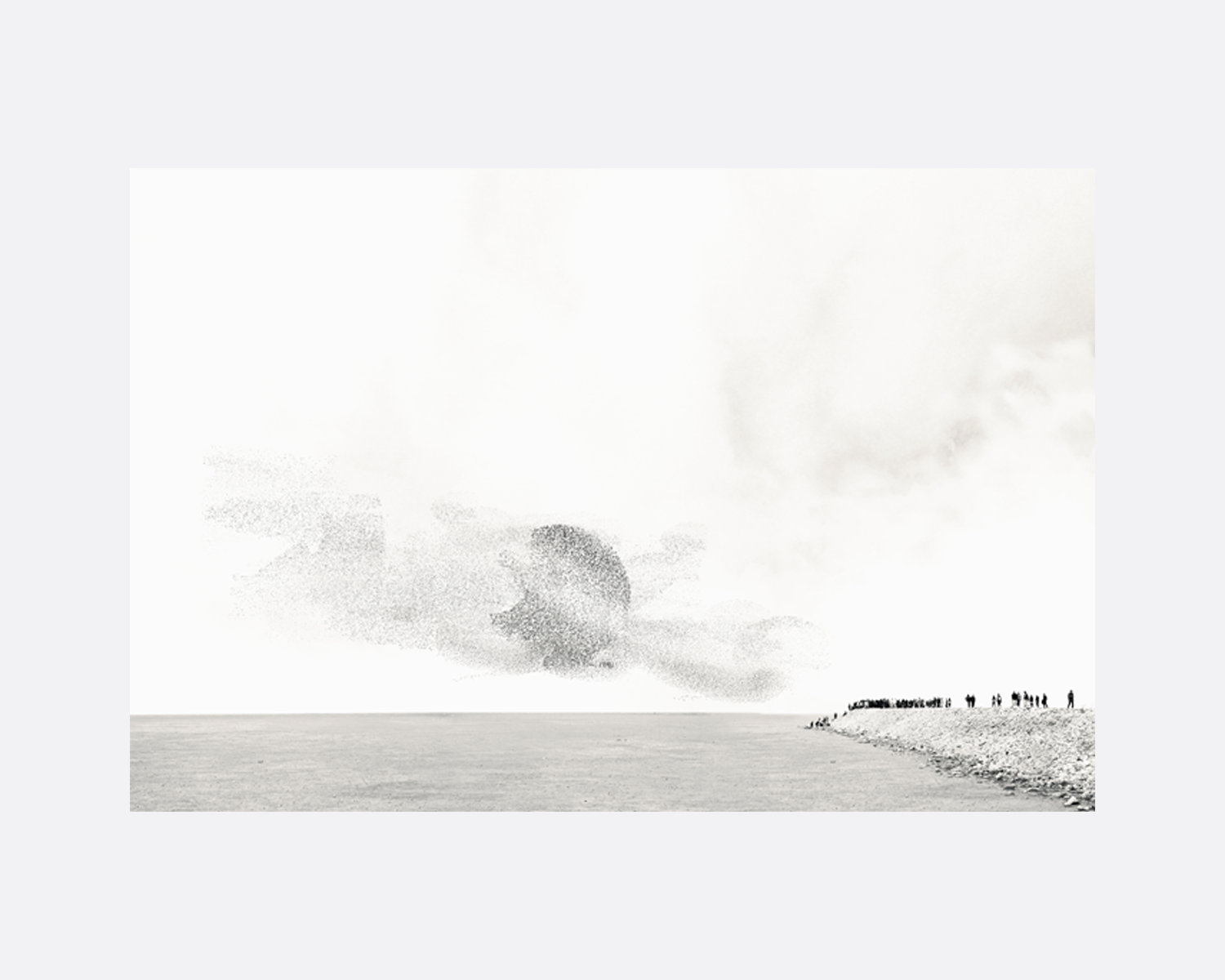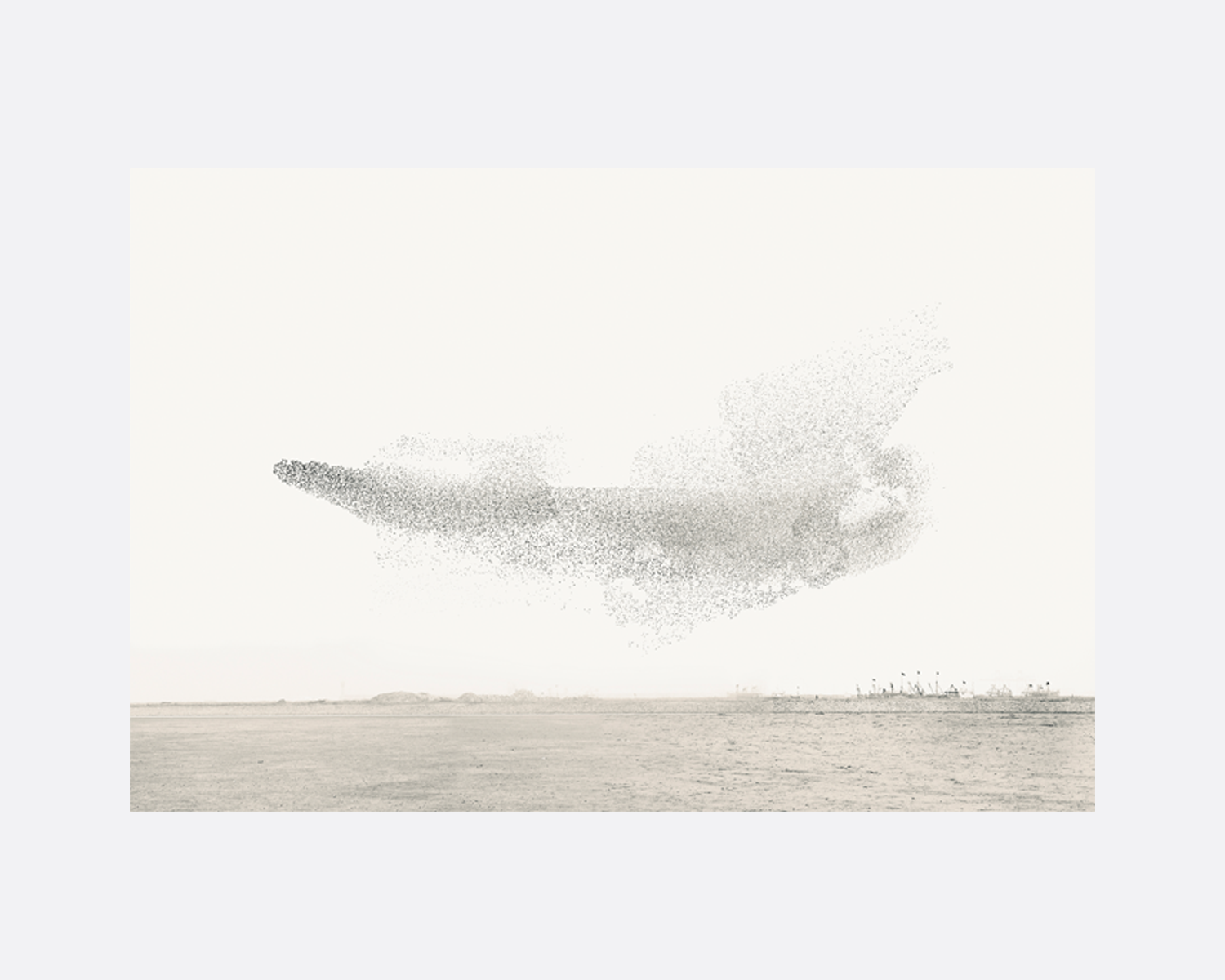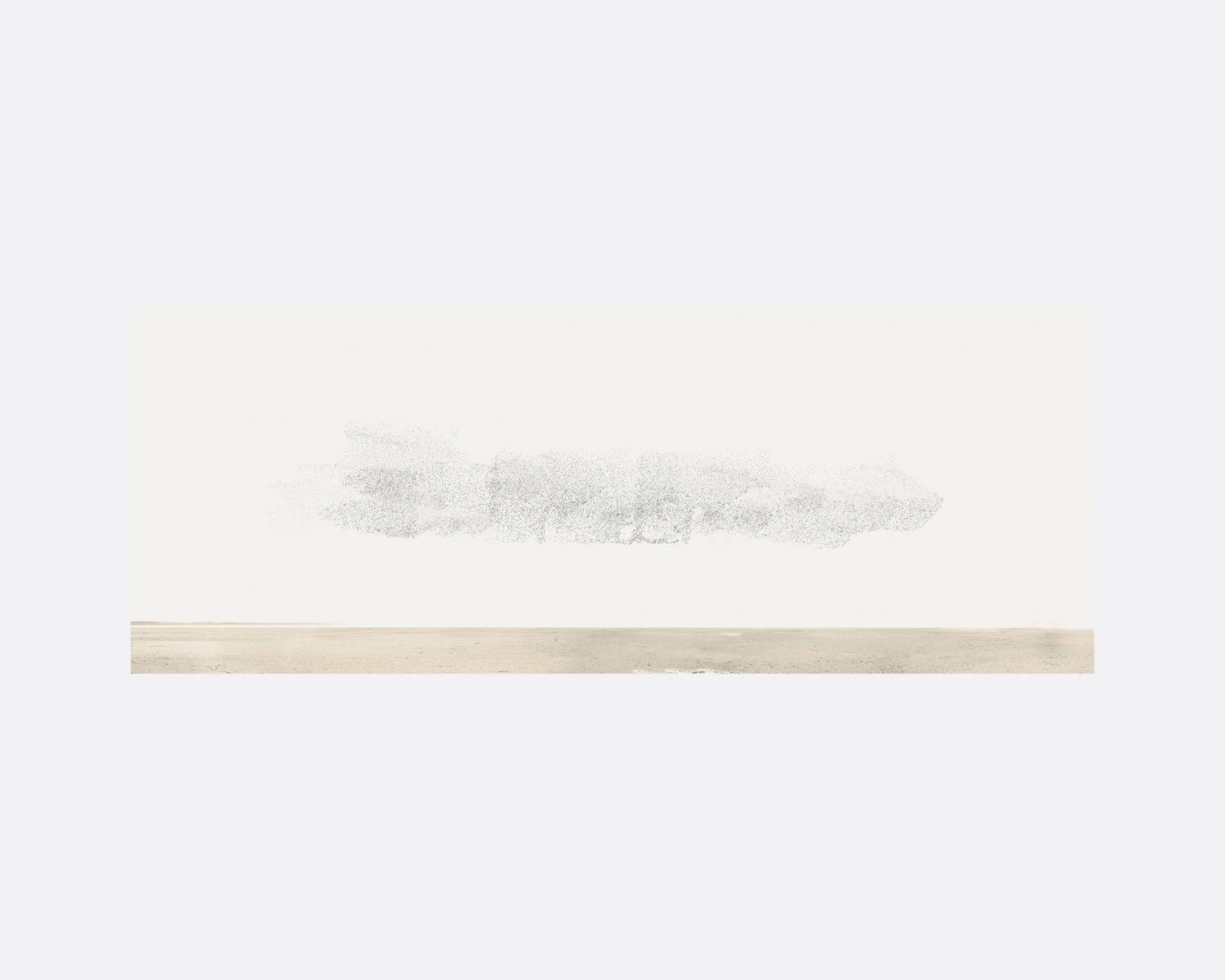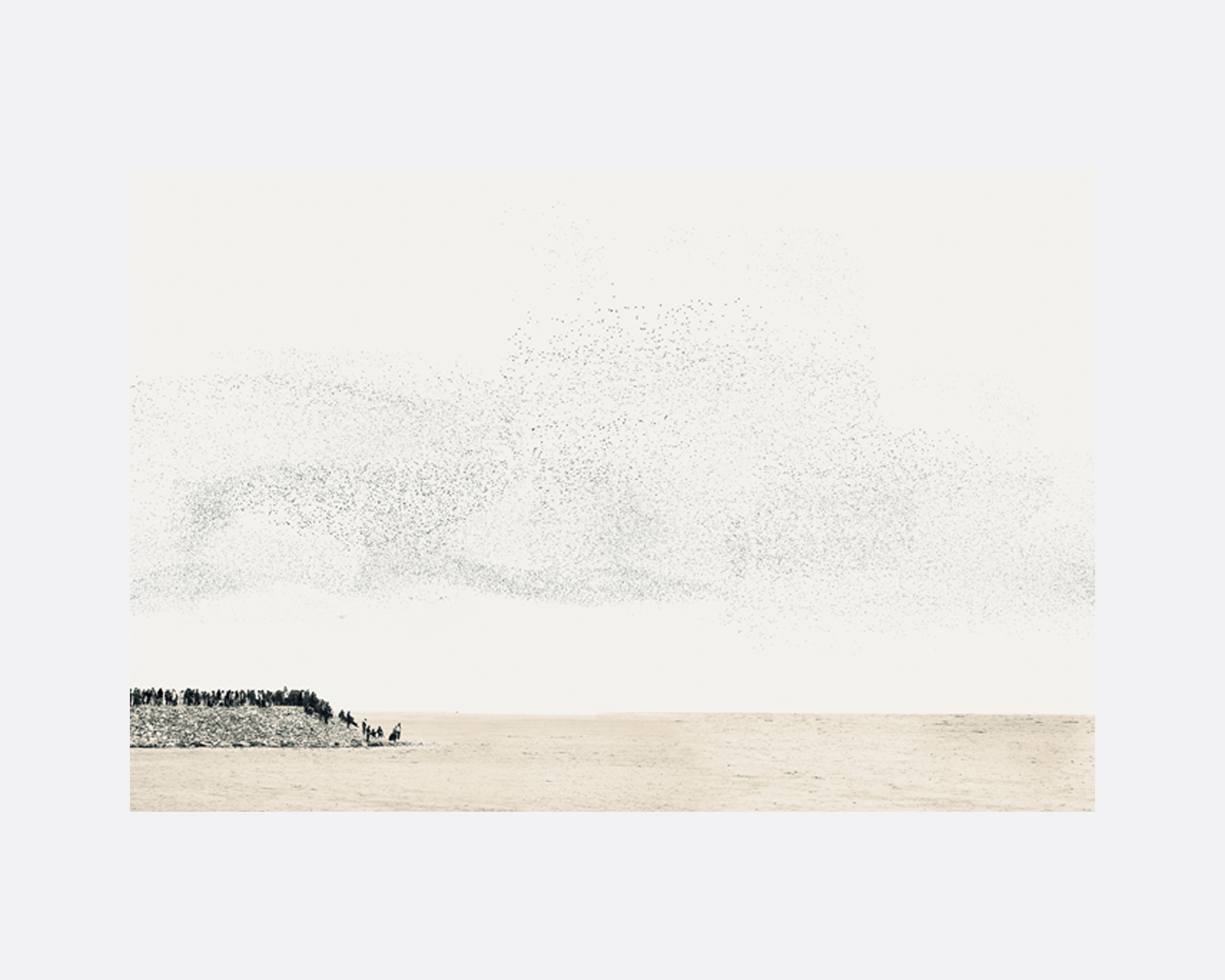 The lines we draw The wetlands in Yalu River, Dan Dong, is an important bird migratory site for the godwit and great knot. These birds migrate between New Zealand, China, North Korea and Alaska every year, with godwit's migratory flight being the longest nonstop migration of any bird in the world. As more wetlands and coasts in South Korea and China become concretised, the wetlands in Yalu River remains one of the last sanctuaries for these birds. I went to the estuary in April 2019, during the time of the migrations. A researcher, who has spent more than 10 years counting the birds according to a complicated system, tells me that the bird numbers are dwindling every year. This year, he counted 54,231. The best viewing time was during high tide in the morning. Every time the tide came in, great flocks of birds flew up from the shoreline, forming huge murmurations. The spectacular sight was witnessed by huge crowds of onlookers. Sometimes incredible shapes were formed, but I wondered if these patterns were random or intentional. The onlookers could see many shapes and lines that I wasn't able to see. I tried my best to photograph the lines that the birds drew in the sky. Note: These are large scale light-box photographs ranging from 1.5m to 8m in length. I wanted every individual bird of the 54,231 that day to be seen, so each bird was digitally enhanced for each image.
—
A Guide to Endlings Endlings are the last known individuals of their species. In the age of the Anthropocene, humans have impacted the environment and the natural world in ways that no other species has, causing the degradation of many natural environments and extinctions of many other non-human species. In fact, animals are becoming extinct faster than it they have ever been. But we are also in a special position where we can intervene in the course of nature. For Rediscovering Lost Connections, I propose to document endlings and the scientific work involved in keeping these creatures alive. The project is Asia-centric, and may expand to also discuss recent extinctions that have already happened, i.e. dead endlings. Endlings, dead or alive, are powerful and fraught symbols of ecological change — they represent a border between survival and extinction. There are a few scenarios that I am interested in. One is a male Yangtze giant softshell turtle, in Suzhou Zoo, China, the last-known captive individual. Another lastof-their-kind example are the three captive Bornean rhinoceros in Kambas National Park. I am also interested in the conservation efforts that go into helping species that can no longer survive independently in the wild. In Cambodia, to prevent Old World vultures from eating poisoned cattle carcasses, there are "vulture restaurants" set up by conservationists. I will travel to these sites to create photographs.
About the Artist
Robert Zhao Renhui received his Bachelor's and Master's degrees in Photography from Camberwell College of Arts and the London College of Communication respectively. His work addresses man's relationship with nature and documents our relationship with nature. He has undertaken research residencies in Fukuoka Asian Art Museum, Bangkok University Gallery, Earth Observatory of Singapore, Ffotogallery, The Arctic Circle Residency, Kadist Art Foundation (San Francisco), Musee Du Quai Branly (Paris) and at The Centre of Contemporary Art in Singapore in 2018. His recent exhibitions include the Taipei Biennale 2018, Asia Pacific Triennial 2018, Yinchuan Biennale 2018, Moscow Biennale 2017, Jakarta Biennale 2017, Sydney Biennale 2016, Arles Discovery Prize 2015, Daegu Photo Biennale 2014, Moscow International Biennale of Young Art 2014, PhotoIreland 2014, Singapore Biennale 2013, and President's Young Talents 2013. He has exhibited in Lodz Fotofestiwal, Photoespana, Noorderlicht Photo Festival, Format Festival, Fukouka Asian Art Museum (Japan), CCP (Melbourne), Seoul Arts Center (Korea), GoEun Museum of Photography (Korea) and Shanghart (Shanghai). He is shortlisted for the Hugo Boss Asia Art Award in 2017.