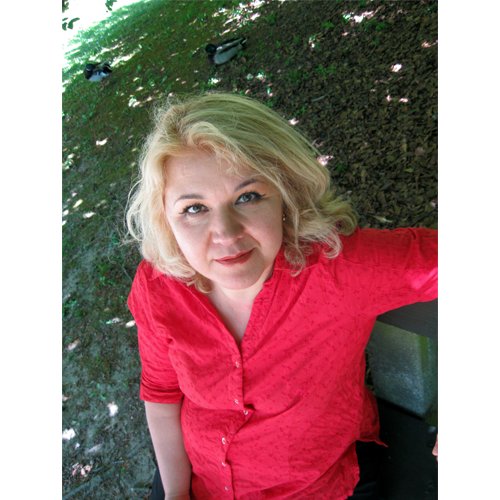 Beate Cegielska
Galleri Image
About the Reviewer 
"As a reviewer, I am interested in seeing contemporary art works made by artists working with photography and video. I can give feedback on your work and offer practical advice on institutions, grants and colleagues who might be interesting for you to get in touch with.
During the years, Galleri Image has shown visually powerful, touching and unique exhibitions made by artists from around the world. We would like to maintain the high quality of the shows but also to encourage and support the development of artists during the creation of an exhibition or an art book.
We are always trying to present the audience with important, interesting, unique exhibitions of camera-based art. Often we have long-term relations with the artists."
Since 1990, Beate Cegielska has curated numerous group and solo exhibitions by Danish and international artists in Europe, South Korea, China and India. For many years, she has also participated as a portfolio reviewer at different international photography festivals around the world.
ABOUT GALLERI IMAGE
With 6-8 exhibitions a year, Galleri Image presents the latest global tendencies in photography, video, performance and installation art. Established in Aarhus, Denmark, in 1977, it is the oldest non-commercial exhibition space for photographic art in Scandinavia. In fact, for many years it was the only photo art gallery in Denmark.
The gallery has been instrumental in helping new talents getting started in their career while at the same time exhibiting works by acknowledged artists such as Diane Arbus, Weegee, Duane Michals, Christer Strömholm, Martin Parr, Wang Ningde, Kyungwoo Chun, Jane Jin Kaisen, Amy Stein and Katarzyna Kozyra.
Galleri Image has achieved an international reputation thanks to its exhibitions, and the gallery has contributed considerably to the recognition and understanding of photography as an important and independent genre in the world of visual art.
Since 2014, Galleri Image and the Aarhus School of Architecture have collaborated in organizing Photobook Week Aarhus. PWA focuses on the rapidly growing international interest in photobooks in recent years and represents a continuous study of the evolution and role of the medium. Galleri Image is the founder of PWA festival.
Language Proficiency
English, Danish, Polish