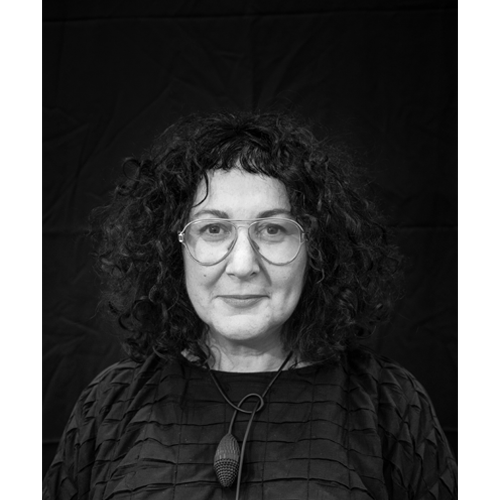 Fiona Sweet
Ballarat International Foto Biennale
About the Reviewer 
A prominent and highly respected arts director and curator, Fiona Sweet is renowned for inspiring and intelligent delivery of uniquely curated festivals and exhibitions. Currently, Fiona is the Creative Director of the Ballarat International Foto Biennale, Australia's leading contemporary photographic event.
Held every two years, the Biennale is a 60-day festival delivering a dynamic program of two major photographic exhibition streams: a curated Core Program showcasing acclaimed domestic and international artists and Open Program that fosters the development of new artists. Fiona is also the Director at the National Centre For Photography, Australia's newest and only regional gallery dedicated exclusively to photography.
In 2017, her inaugural year as Creative Director, the Biennale drew an audience of over 26,800, contributing an economic impact of $3.89 million to the local economy with the celebrated American artist David LaChappelle as the headline artist.
Fiona's directorship of the 2019 Biennale was responsible for more than 37,000 visitors with an injection of $7.8 million into the city's economy. Her fourth year working with incredible artists and curators, the festival prompted audiences to question, explore and be changed by art. She successfully invited Chinese artist Liu Bolin as the headline artist, exhibiting his Camouflage series – highlighting critical works from the past 15 years of Bolin's creative output.
As a curator, her interest lies in the interdisciplinary and experimental approaches to the photographic medium. Fiona's practise often investigates the intersections between the human body and the human psyche and its response to shifting societal perspectives, power dynamics and challenges.
Fiona is an influential and in-demand public speaker, industry judge, photographic portfolio reviewer and assessor in Australia and internationally. The recipient of many prestigious design awards, Fiona was the Director and Founder of Sweet Creative and former Board Director of the Australian Graphic Design Association. Fiona was the recipient of an Ian Potter Foundation Travel Grant in 2018 for her research on international art festival best practice.
Language Proficiency
English