Programmes
Professional
Workshops
Masterclass: Photobook as Object (Yumi Goto)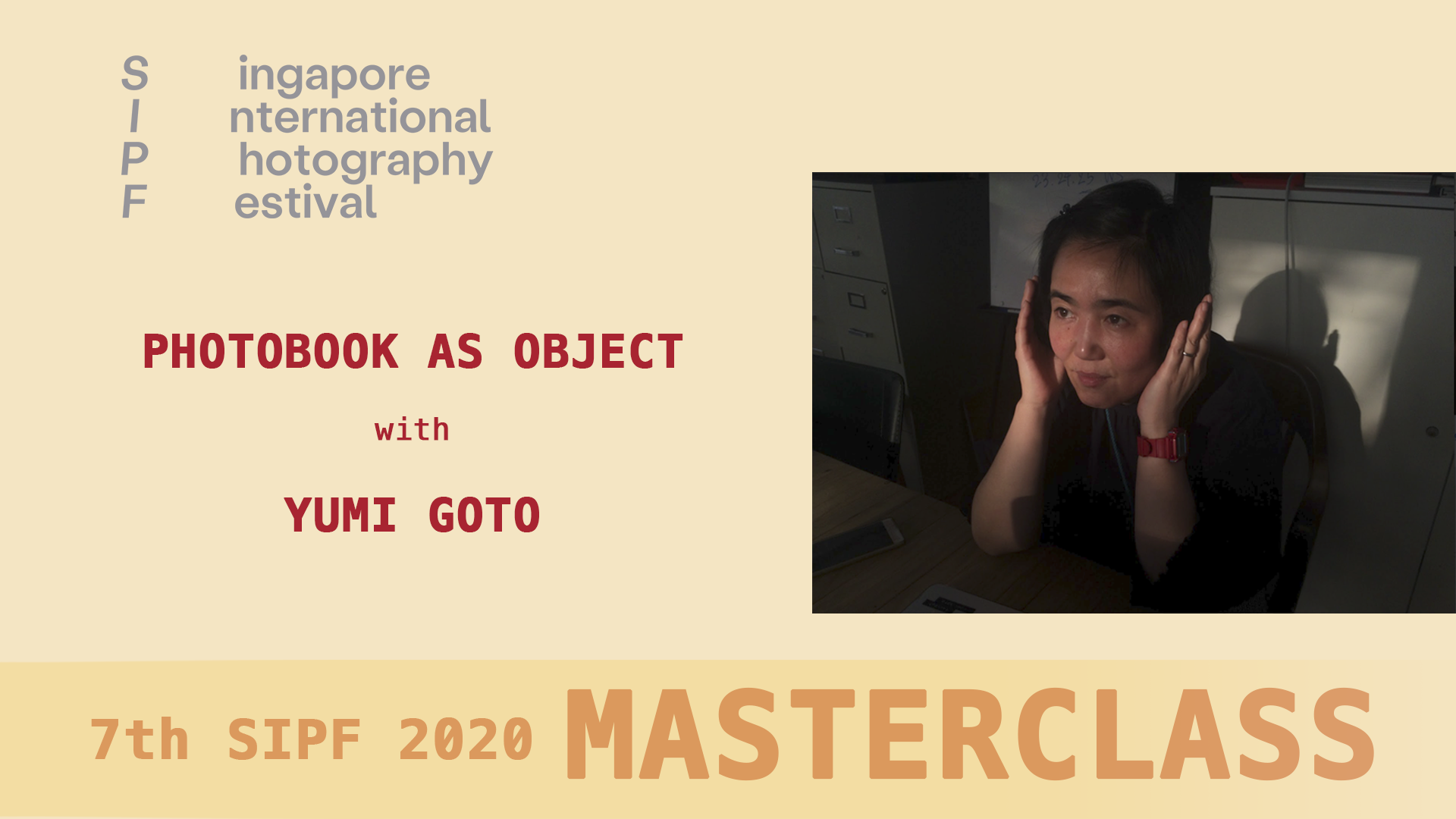 Yumi Goto will lead a 6-day masterclass focusing on the process of storytelling. Through exploring ways to incorporate personal experience and voice in your works, you will understand how to develop a personal vision.
The master class will cover various processes of creating a photobook or publication. These include editing, ideas conceptualisation and presentation, and bookmaking or publication production. The goal is to present a successful photographic series in printed form.
Participants will come prepared with one (or more) ideas they would like to work on. Kicking off the masterclass, participants will explore the process of generating ideas and refining concepts. By examining and deconstructing their ideas, participants will edit and determine strengths and viability. They will also develop skills to better conceptualise coherent projects and materialise their ideas as a publication. This will take place through individual and group discussions and critiques.
After which, the masterclass will focus on layout, material and the final presentation in the form of a book or a publication.
Constructive criticism, honesty and fairness towards each other will be key to a successful group experience. Participants should expect long days of pushing boundaries and exploring new storytelling approaches. They will also share their ideas and knowledge and be inspired by their peers. The masterclass encourages experimentation and openness.
Participants will walk away from this workshop with their own photobook dummy. The masterclass will also equip participants with new reflective tools and ideas for their practice.
At the end of Photobook as Objects, is an evening open studio which participants will showcase their book projects with slides presentation.
---
This workshop is limited to 12 participants.
Participants are required to present a valid ID card.
Prerequisite:
Participants should bring their laptop, preferably with Indesign installed. Basic Indesign skills are recommended.
You should also bring basic tools such as needle and thread and a selection of the images you would like to use.
YUMI GOTO BIO
Yumi Goto is an independent photography curator, editor, researcher, consultant, educator and publisher who focuses on the development of cultural exchanges that transcend borders.
She collaborates with local and international artists who live and work in areas affected by conflict, natural disasters, current social problems, human rights abuses and women's issues. She often works with human rights advocates, international and local NGOs, humanitarian organizations and as well as being involved as a nominator and juror for the international photographic organizations, festivals and events.
She is now based in Tokyo and also a co-founder and curator for the Reminders Photography Stronghold which is curated membership gallery space in Tokyo enabling a wide range of photographic activities.
Event Information
Event Start
07 Nov 2020
Event End
13 Nov 2020
Opening Hours
7 November, 9am – 6pm
8 November, 9am – 6pm
9 November, 9am – 6pm
11 November, 9am – 6pm
12 November, 9am – 6pm
13 November, 9am – 6pm
Entry Fee
$950/ pax