The fast-growing interest in photobooks worldwide has paved a new way for showcasing and appreciating photography in Asia.
The SIPF Photobook Open Call hopes to foster greater creative exchange and bring fresh inspiration to the local scene, by assembling a collection of the most creative photobooks from all over the world in one exhibition.
In this inaugural edition, 82 finalists are selected out of over 200 submissions by an international panel. The finalist showcase debuts in Singapore and will eventually travel to other Asian cities to engage a wider audience.
The two winners from the Photobook Open Call have been selected and announced on 21 September during the Photobook Party at National Design Center.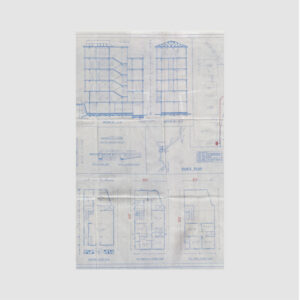 Winner for Publishing Opportunity with Steidl:
The Hotel by Tenzing Dakpa

Winner for Printing Prize with Dominie Press:
The Abeyant Nursery by Quinn Lum
Find out more about the shortlisted titles here.
Finalists:
Tequila 177


Alessio Zemoz (Italy)

Peripher


Andreas Tschersich (Switzerland)

Go there I do not know where, take a picture of that I do not know what


Andrey Ivanov (Russia)

A Spoonful of Sugar


Ann Shelton (New Zealand)

Home Sweet Home


Anton Gautama (Indonesia)

Arkanum


Aras Gökten (Germany)

Colourful Passport


Berkay Tezcan (Turkey)

Seasonal Abandonment Of Imaginary Worlds


Carine Th

é

vanau (Australia)

Piedra-Padre, Universo


Clara de Tezanos (Guatemala)

Never Standing on Two Feet


Clara Rae (Australia)

Timor Runguranga


David Palazón (Spain)

Keep the Cages Open Before You Leave


Dmitry Khovanskiy (Russia)

Black


Dominika Sadowska (Poland)

End, is the starting point of our departure


Eric WK Ng (Singapore)

Los Mundos de Tita (The Worlds of Tita)


Fabiola Cedillo (Ecuador)

Human


Gábor Arion Kudász (Hungary)

our breaths are short, this breeze untameable


Genevieve Leong (Singapore)

Wallet


George Wong Yung Choon (Singapore)

Ways into North Korea


George Wong Yung Choon (Singapore)

The Shibayamas


Giancarlo Shibayama (Peru)

Beautiful Illusions: Aesthetics and Wartime Ideology of Imperial Japan


Goh Ying Min (Singapore)

Four Generations


Guilherme Bergamini (Brazil)

Hear my Fear


Hamdi Rubiyanto (Indonesia)

I'll Be Looking At The Moon, But I'll Be Seeing You


Harikrishna Katragadda (India)

Around 42nd and 7th


Hiro Tanaka (Japan)

In Belief is Power


Hristina Tasheva (Bulgaria)

ARCHIPIÉLAGO


Hugo Alcol (Spain)

Supreme India


James Talalay (United States)

Home Instruction Manual


Jan McCullough (Ireland)

Wild West


Joachim Hildebrand (Germany)

Tsukiji: Memories of a Market


Joel Fong (Singapore)

Mystery is a Compass


Jonathan Liu (Singapore)

The Act


Julian Fullerton-Batten (United Kingdom)

Over


Kacper Kowalski (Poland)

To tell my real intentions, I want to eat only haze like a hermit


Katherine Longly (Belgium)

Subtle Beauty


Kazuhiko Matsumura (Japan)

Of Hope and Fear


Kensaku Seki (Japan)

Color Me Gone


Kevin German (United States)

One-Car-Bazaar


Kevin Kunstadt (United States)

Jomnye (Women Divers)


Kim Hungku (South Korea)

NEPO Film


Lin Shean Tung (Taiwan)

Salad


Loh Xiang Yun (Singapore)

…there is no end


Louis Lim & Beth Jackson (Australia)

"The Other Side"


Magda Biernat (United States)

Like Sugar in Milk


Majlend Bramo (Italy)

Separate Hidden Rules


Makoto Oono (Japan)

Regarding You & Me. Six attempts to get closer to my father


Marijn Kuijper (Netherlands)

Mimetic


Mark Purdom (Australia)

High Culture


Marta Wódz (Poland)

Margins of Excess


Max Pinckers (Belgium)

The Cedar Lodge


Maya Meissner (United States)

Critical Mass


Michael Danner (Germany)

Hodophylax: The Guardian of the Path


Michiko Hayashi (Japan)

One Flesh


Olga Boltneva (Russia)

Once there lived


Olga Titova (Russia)

24 poses égyptiennes / Twenty-four Egyptian exposures


Pascal Cavin (Switzerland)

Yes Madam, Sorry Ah Sir


Paul Yeung Ming (Hong Kong)

Violated Flesh


Priscilia Kheng (Singapore)

Kick It Out and Kill It (2018)


Qinrui Hua (United States)

The Abeyant Nursery


Quinn Lum (Singapore)

M1


Ricky Adam (Ireland)

ATENEA


Roger Grasas (Spain)

To: The Other World


Shannon Sim (Singapore)

Frame


Shannon Sim (Singapore)

Dark Cities Trilogy


Shyue Woon (Singapore)

You taught me how to be a butterfly only so you could break my wings


Sina Niemeyer (Italy)

Dream City


Srinivas Kuruganti (United States)

6 not taken // You Deserve Hell


Steffen Kolster Poulsen (Denmark)

Lotus Well


Sung Nam-Hun (South Korea)

Permission to Remain


Tammy Law (Australia)

The Hotel


Tenzing Dakpa (India)

In (coherence) The Anthropocene


Timothy Wee (Singapore)

Lost Takes


Tobias Bijl (Netherlands)

More Cars,

Clothes and Cabbages
Torsten Schumann (Germany)

Signos


Veejay Villafranca (Philippines)

Eden


Vittorio Mortarotti (Italy)

Chimera


Vladimíra Kotra (Czech Republic)

Some Pictures of Representation


Woong Soak Teng (Singapore)

Hiroshima Graph – Rabbits Abandon their Children


Yoshikatsu Fujii (Japan)

Green Pigeon


Yoshiko Mogi (Japan)

4 9 39 33 27 42 35


Yuen Nga-Chi (Hong Kong)

Phoenix 火の鳥


Yuki Iwanami (Japan)