Guilherme Bergamini
Four Generations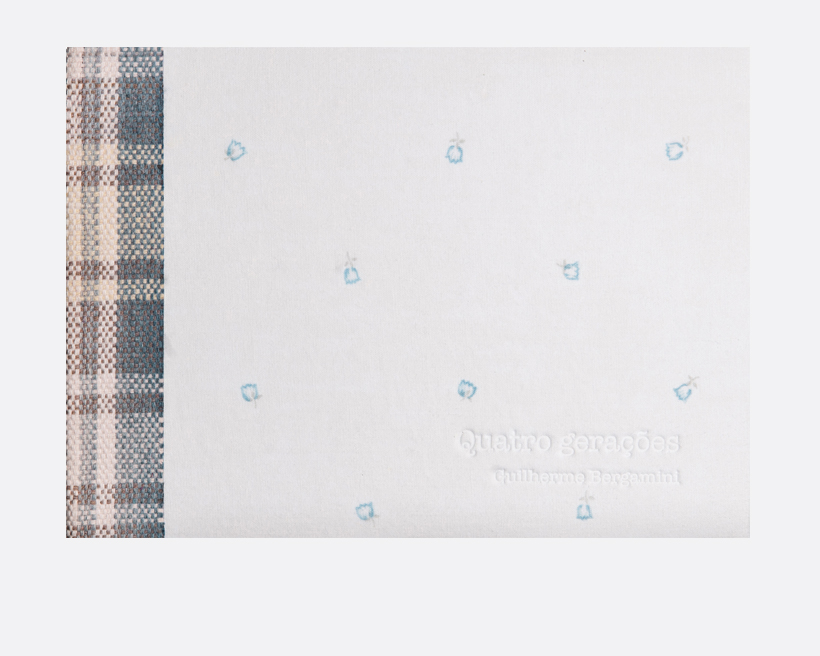 Paintings, pictures, photographs and drawings on the wall – through the scenery of a bedroom, where those elements get constantly replaced, Guilherme Bergamini represents the passage of time and the permanence of love for the arts that has transcended generations of this family.
A love that was born from Nice Cato Mascarenhas, a woman who loved arts and a former student of the painter Alberto da Veiga Guignard.
She receives the greatest tribute in this book, an independent publication with a limited print run of one-hundred copies, numbered and signed.
This limited print run represents further evidence of the intimate character of the work, which was only possible thanks to the proximity of the artist, the stage and the honoured. Bergamini is the grandson of Nice and the work took place at Fazenda das Areias (Sand Farm), where Nice spent her last years with a diagnosis of Alzheimer's disease, and which the artist has visited since childhood.
Right on the cover, carefully pasted with the sheets that used to bring comfort to Nice Mascarenhas's bed, the artist reveals the uniqueness of this work.
Each copy of Four Generations is a unique publication and an invitation to reflect upon art, the passage of time and the legacies left for the forthcoming generations.
Four Generations
Guilherme Bergamini
Self-published
2015
44 pages
20 x 15 x 1.2 cm
Edition of 100