Yoshiko Mogi
Green Pigeon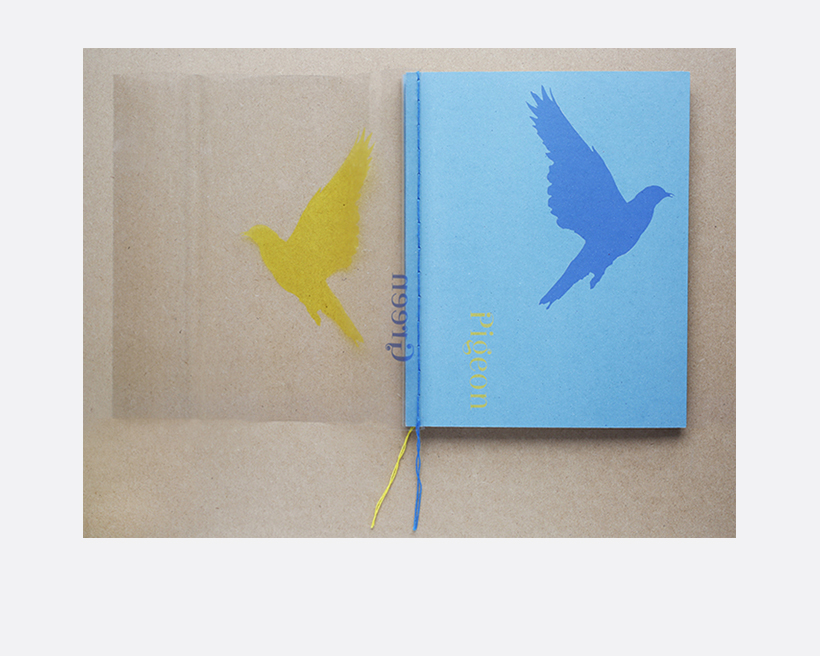 One day in the summer of 2015, a typhoon was approaching.
The wave rose higher and the road along coastline was closed.
In the stormy weather, there was a few dozen of green pigeons in flocks flew straight towards high waves. They were to drink seawater.
It only appears to me as a suicide attempt.
It was my first time to see a bird drown.
At the time, I wasn't sure with my life where it should be.
I was shocked to witness the birds' reckless attempt.
I only could watch them die so closely, hoping if I could take them out of the water by taking a photograph of them; however, I was powerless and just was able to follow them watch vanished in white waves.
Why do these pigeons risk their life just to come to drink the seawater?
It is how they consume sodium.
Unlike other pigeons, consume sodium by eating insects and soil, the green pigeon chose to head to the ocean.
Green Pigeon
Yoshiko Mogi
Self-published
With Reminders Photography Stronghold
2016
107 pages
26.6 x 21 x 2 cm
Edition of 55