Michiko Hayashi
Hodophylax: The Guardian of the Path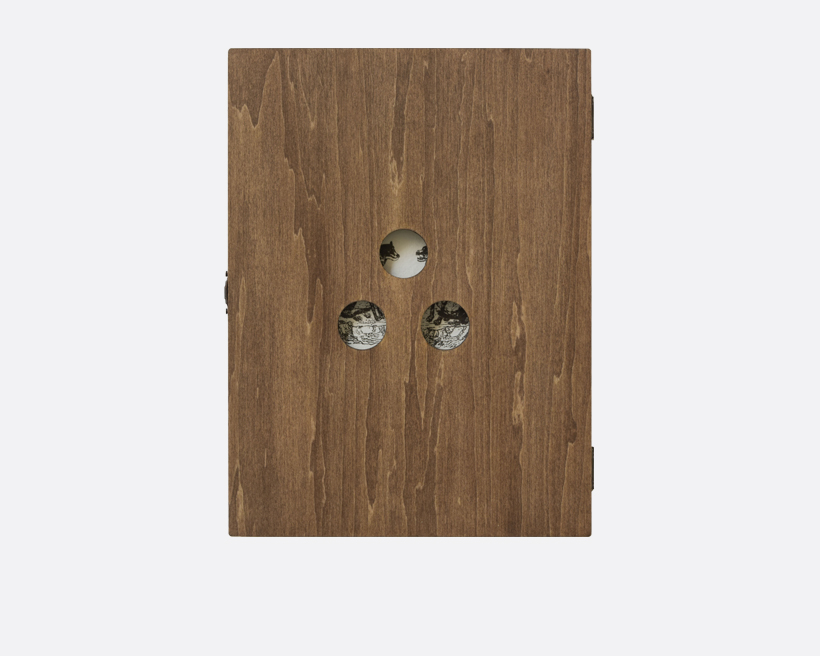 Long ago, wolves once roamed the length of the Japanese archipelago, which is largely mountainous and forested. While mountain dwellers feared the wolves, as they occasionally attacked people and horses, they were also grateful for the natural predators of wild boar and deer—animals that damaged their crops. They eventually came to worship wolves as incarnations and messengers of the mountain gods.
 
However, Japanese wolves are said to have become extinct in Japan more than 100 years ago.Yet, people have continued to report wolf sightings or hearing the sound of their howls. Convinced of their existence, some people persistently journey into the mountains in search of the venerated creature. 
 
This work is a set of two books housed in an original wooden box . The first book as searching wolves in Oku-chichibu, the mountain area near Tokyo. The other book as visualize from old Japanese folktales and myths between people and wolves.
Hodophylax: The Guardian of the Path
Michiko Hayashi
Self-published
2017
116 pages
Box: 27.5 x 20.5 x 3.9 cm
Accordion box: 25 x 17.5 x 1.5 cm
Edition of 111