Max Pinckers
Margins of Excess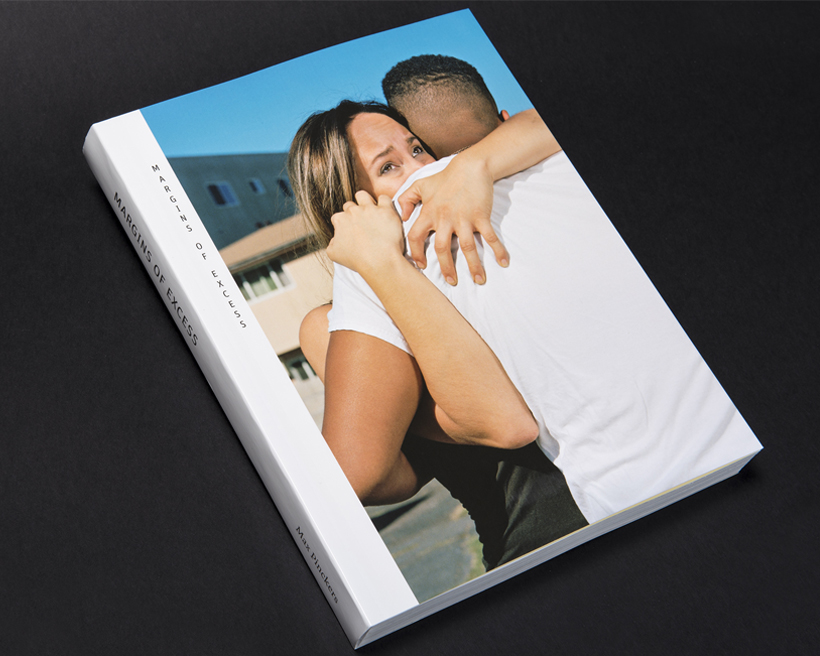 In 'Margins of Excess' the notion of how personal imagination conflicts with generally accepted beliefs is expressed through the narratives of six individuals.
Every one of them momentarily received nationwide attention in the US press because of their attempts to realize a dream or passion, but were presented as frauds or deceivers by the mass media's apparent incapacity to deal with idiosyncratic versions of reality.
The current era of 'post-truth', in which truths, half-truths, lies, fiction or entertainment are easily interchanged, has produced a culture of 'hyper-individual truths', demanding a new approach to identify the underlying narratives that structure our perception of reality in a world where there is no longer a generally accepted frame of realism.
Embedding the stories of the six main protagonists into a clustering tale of cloned military dogs, religious apparitions, suspect vehicles, fake terrorist plots, accidental bombings and fictional presidents, this book follows an associative logic akin to the indiscriminate way a paranoid mind connects unrelated events, or the hysteria of the 24-second news cycle.
In 'Margins of Excess' reality and fiction are intertwined. Not to fool us, but to reveal a more intricate view of our world, which takes into account the subjective and fictitious nature of the categories we use to perceive and define it. And then again: not to celebrate superficiality and contingency, but to pierce through the noise, buzz, pulp, lies, dreams, paranoia, cynicism and laziness and to embrace 'reality' in all its complexity.
Margins of Excess
Max Pinckers
Self-published
2018
Design
Rudy Latoir
352 pages
24.6 x 19.5 x 2.3 cm
Edition of 1500