Tammy Law
Permission to Remain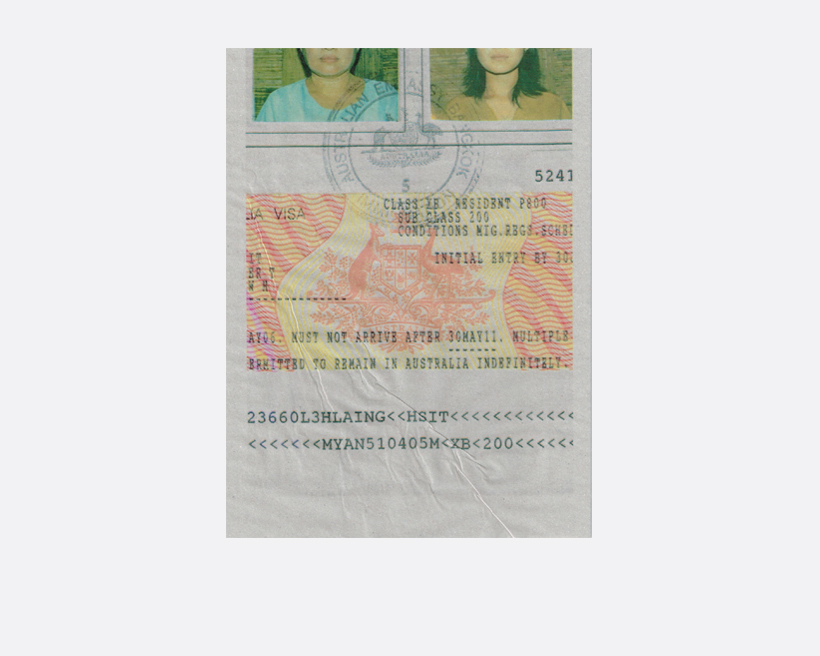 Permission to Remain is a handmade photobook that approaches themes of migration, home and belonging through the use of documentary photographic essays.
The book builds on the traditions of documentary photography, but also move away from mere representations of suffering, into a more poetic space of affection.
Typological style portraits of people in their new domestic environments and documentary images of home environments both in Burma/Myanmar, on the Thai-Burma border, as well as within their new countries of settlement (such as Australia and the USA) are featured.
The sections within the book are bound in a way that allows the viewer to displace and replace certain moments or places. 'Fold out' posters move the viewer inside and out. The poster images combine projections images from the Thai-Burma border into resettled domestic environments to comment on the layered feelings of absence and presence that are experienced through transition and displacement.
At a time of increasing displacement and family upheaval, it is important we take notice of how difference is lived on the ground. 'Permission to Remain' explores the dualities that surround the idea of home: between presence & absence, permanence & impermanence and belonging & displacement.
This project aims to develop deeper understandings of what it means to be a refugee – both home and away.
Permission to Remain
Tammy Law
Self-published
Design
Tammy Law
Concept, editing and art direction was developed in the 2017 Photobook As Object Workshop with Yumi Goto and Jan Rosseel in collaboration with Reminders Photography Stronghold
38 pages
19.5 x 14.5 x 3.5 cm