2012
Kerry Skarbakka

The Struggle to right oneself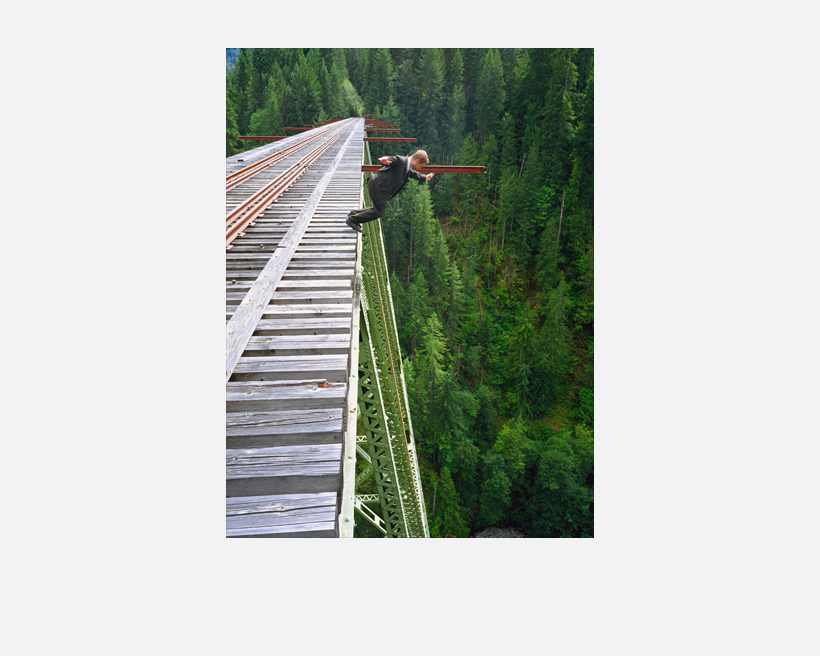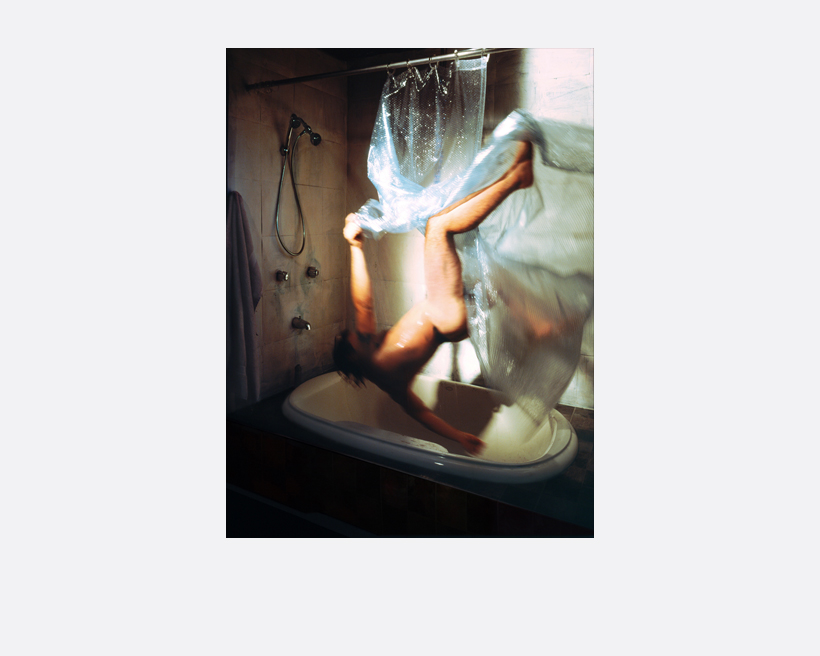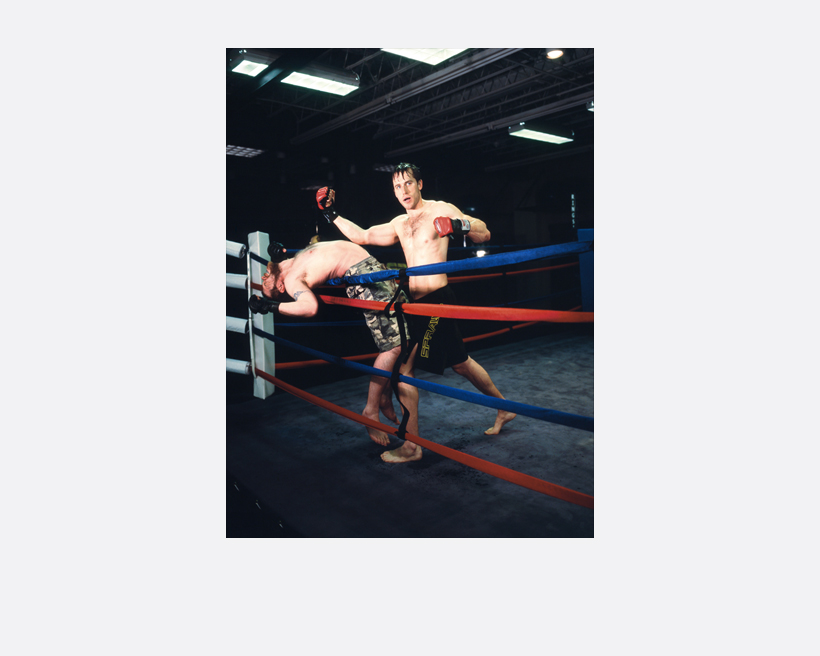 We live in a world that constantly tests our stability
in various forms: War and rumours of war, issues of security, effects of globalisation, and the politics of identity are external gravities turned inward, serving to further threaten the precarious balance of self, exaggerating negative feelings of control. This photographic work is in response to this delicate state. It comprises a culmination of thought and emotion, a tying together of the threads of everything the artist perceives life has come to represent. It asks the question of what it means to resist the struggle, to simply let go, or what are the consequences of holding on? The images are layered with references to an experienced background in sculpture and painting, and the cinematic quality of the work suggests the influence of commercial film. The images stand as ominous messages and reminders that we are all vulnerable to losing our footing and grasp. They convey the primal qualities of the human condition as a precarious balancing act between the struggle against our desire to survive and our fantasy to transcend our humanness.

About the Artist
Kerry Skarbakka (USA, b.1970) is an artist and educator working in photography and video. He received his BA in Studio Art in 1994 from the University of Washington, and completed his MFA in Photography from Columbia College in Chicago in 2003. Solo exhibitions include the Museum of Contemporary Art in Chicago, Fifty-One Fine Art Photography — Antwerp, Belgium, Irvine Contemporary — Washington DC, and Lawrimore Project — Seattle. Group shows include the North Carolina Museum of Art, the Taubman Museum of Art, Virginia, Ahlen Art Museum, Germany and the Warhol Museum. His work has been featured in such notable publications as Afterimage, Art and America, ArtReview International and Aperture Magazine. Skarbakka has received funding and support from the Creative Capital Foundation, the 1% for the Arts (City of Seattle) and the Illinois Arts Council. Skarbakka is currently a Professor of Digital Media and Photographic Studies at Prescott College in Arizona.